Tuesday , 15 October 2019

Thessaloniki- Moscow: Flights all year long!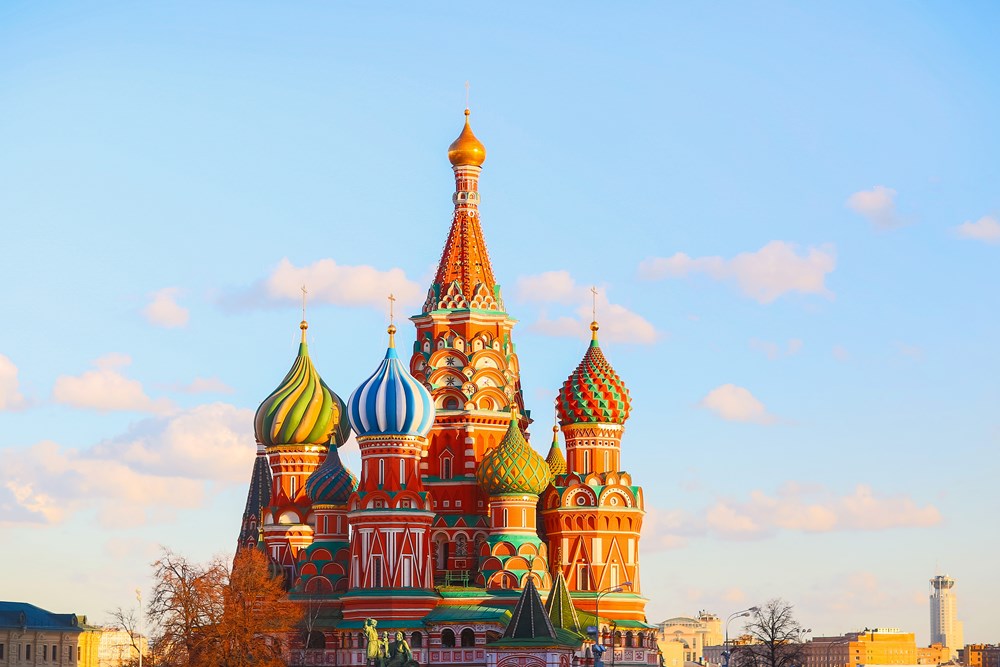 The Russian capital is mesmerizing. You feel that once you step foot on its land. Moscow has a European "essence", yet without losing its unique identity.
Must-see/ must- do for all seasons:
Attend a performance at one of Moscow's (at least one!) famous ballet stages.
Walk the Kremlin. It will make you feel like a hero within a fairy tale, surrounded by imposing architecture and,
Go shopping at GUM, which houses many boutiques. Even if shopping is not on your list, GUM is worth a visit. Built between 1890- 1893 and known as Upper Trading Rows until the 1920s, the legendary mall houses over 200 boutiques today, as well as several high-end restaurants and gorgeous bistros. Its gallery with the glass roof overlooking the Red Square (another must see) will surely fascinate you.
The most "popular" season to visit Moscow is during "White Nights": early June until mid-July. But you will bedazzled if you visit Moscow during winter as well: the city turns white due to snow and looks like a movie setting! Make sure you don't forget to visit the 700 s.m. ice-rink located on the 86th floor of Oko skyscraper. Also, do head to Sokolniki Park and pass the 1.5 km frozen path through the forest!
Finally, whenever you visit the imposing Russian capital, it' s worth visiting its architecturally sublime churches. Some of the most famous are St. Basil's Cathedral, Novodevichi Monastery, Cathedral of Christ the Savior.