Wednesday , 27 September 2017

This year's Festival of Colours landed on the wings of Ellinair!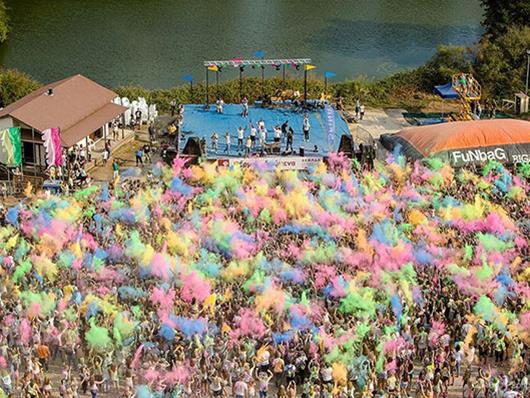 The festival successfully took place on September 10th, 2017, on the dam of Thermis area in Thessaloniki. The sole protagonist in the Festival of Colours are the people that attend it.
It is not a festival whose light shines only on the artists. It is a festival where all attention and eyes are turned to the stage. To the people. To the crowd that is dancing, talking, playing, laughing, flirting and not to an audience that is watching the stage, merely as a spectator.
Concerts, DJs, a fire show, archery, bodypainting, science games, parkour, dancing shows and funbag activities are only some of the experiences the visitors-participants had!
The Festival of Colours was organized for the first time in Greece, in Thessaloniki by the SFINA team in 2012 and has been taking place ever since annually every September.