Tuesday , 22 August 2017

Fly Cologne-Thessaloniki, at rates starting at €39,58!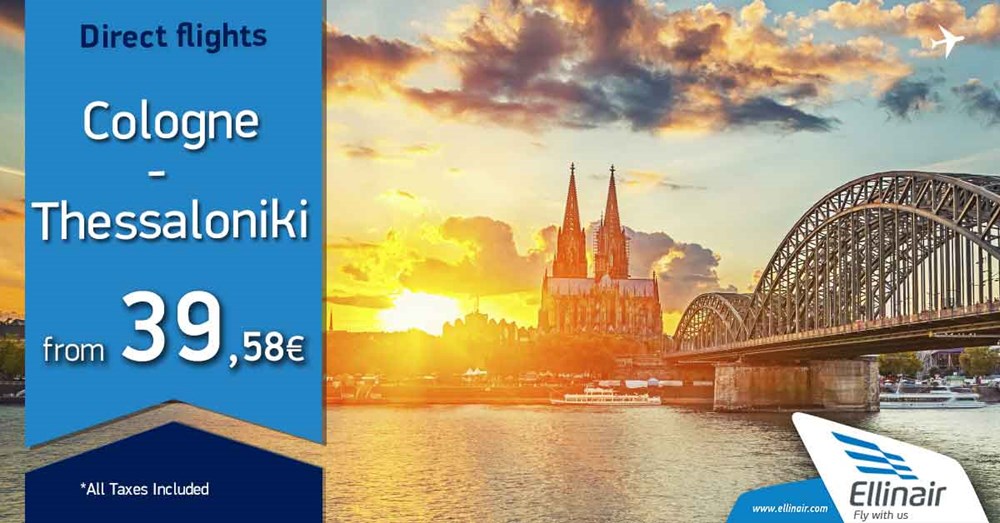 Ellinair is offering especially competitive rates for one-way tickets, starting at €39.58, for routes from Cologne to Thessaloniki, for the current time period. 
🔹Cologne – Thessaloniki, starting at €39.58
🔹Thessaloniki – Cologne, starting at €61,02
*Rates include airport taxes, economy seats are subject to availability. 


SKG-CGN

 
 
 

✈
EL254


 

CGN-SKG

 
 
 
 


You can easily access and quickly browse through all our flights on Ellinair low fare calendar! 
On all our international flights we offer:
 Free cabin baggage max weight 5kg or 8kg (depending on the aircraft)

 Free checked-in luggage up to 20kg

 An extra 10kg checked-in luggage for students and conscripts 

 An extra 10kg checked-in luggage for families flying with infants 

 Free meal and a beverage of your choice during the flight