Monday , 10 April 2017

Water salute for the first Ellinair airplane in the airport of Cologne.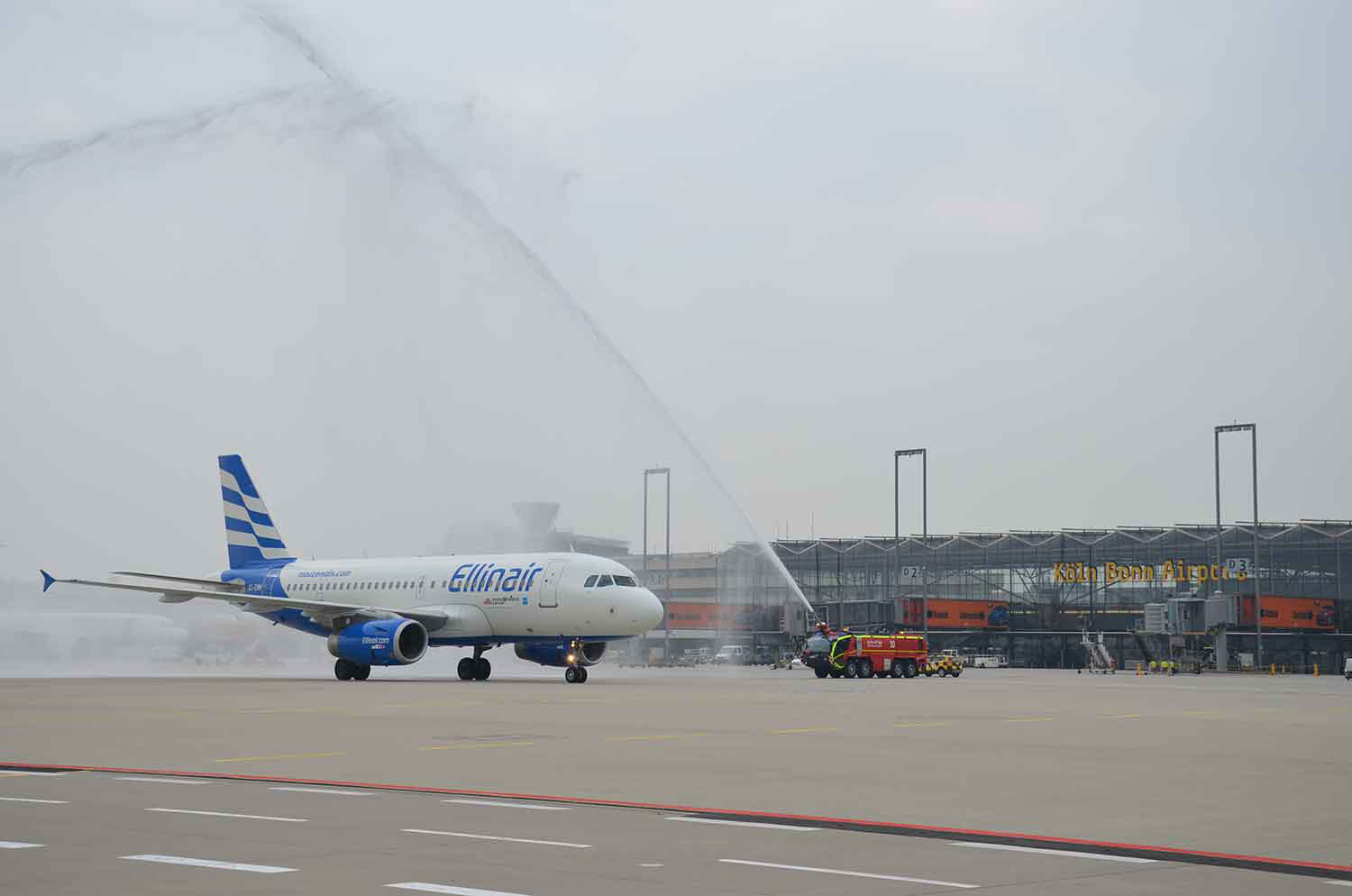 Another important step was taken for the progress and development of Ellinair at Cologne airport. On Saturday, April 8, Ellinair operated its first flight from Cologne to Thessaloniki. The executives of the Cologne airport prepared a festive ovation to welcome the aircraft of Ellinair, creating a spectacular water salute for it using fire trucks. Mr. Daliakas, the Commercial Director of Ellinair, Mr. Kesidis, from Ellinair's office in Germany and Mrs. Sideroglou, the Director of Mouzenidis Group in Germany, were present during this event.
Two days earlier, on April 6, Mrs. Sideroglou presented Mouzenidis Group and Ellinair to 70 German tour operators who expressed great interest on behalf of German tourists in the products and services offered by Mouzenidis Group. The event featured draws with prizes such as trips to Greece, that were met with great enthusiasm by the attendees.
Check our new flight program from/to Germany and browse easily through all our flights on Ellinair's low fare calendar! 
@gallery2411gallery@