Wednesday , 05 April 2017

The 2nd Tourism Congress was successfully held in Thessaloniki!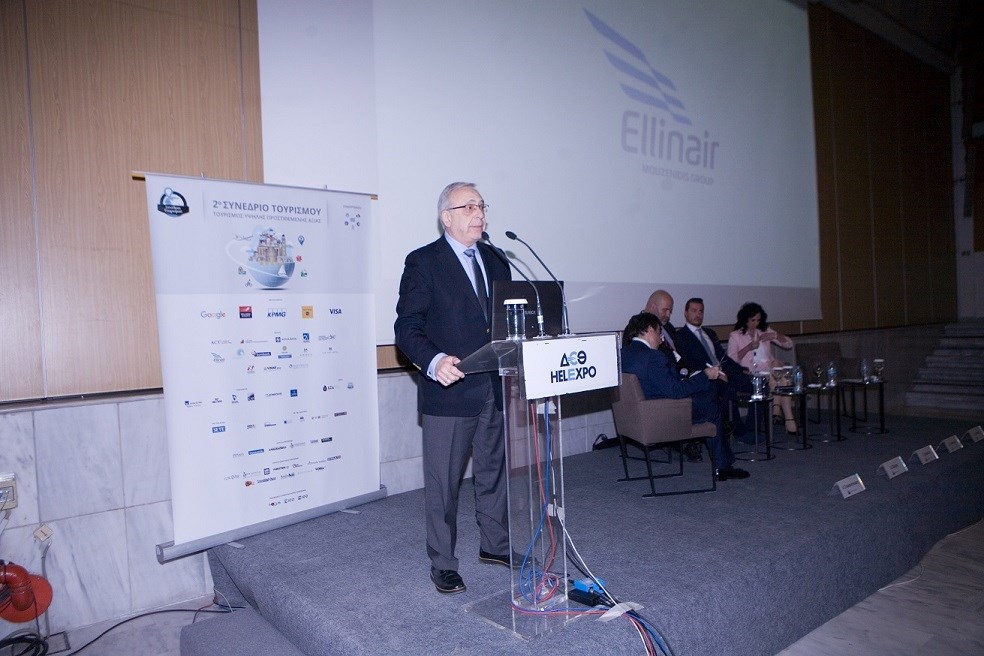 Ellinair actively supported the event, not only as a sponsor, but with the speech of Mr. Daliakas, the Commercial Director of Ellinair, who participated in the panel discussion on the topic of "Quality Tourism: upgrading the total destination experience". 

Five double sided Chambers of Commerce – American Hellenic, British Hellenic, French-Hellenic, Hellenic-Greek and the Hellenic-Italian Chambers of Commerce of Thessaloniki organized the 2nd Tourism Conference on 27th March in Thessaloniki, in the "I.Vellidis" Conference Center, with the main topic being "High Added Value Tourism". 

The discussions of the conference covered several important clusters of contemporary issues such as, Quality Tourism: enhancing the overall destination experience, Beyond "the sea and the sun": health and wellness tourism, Technology and Tourism: linking the two, and Challenges of the modern tourism industry. At the same time, the participants examined ways of using modern technologies to both promote local tourism products and enhancing profitability and competitiveness of enterprises.