Wednesday , 29 March 2017

Ellinair won in the prestigious "Wings of Russia" Awards!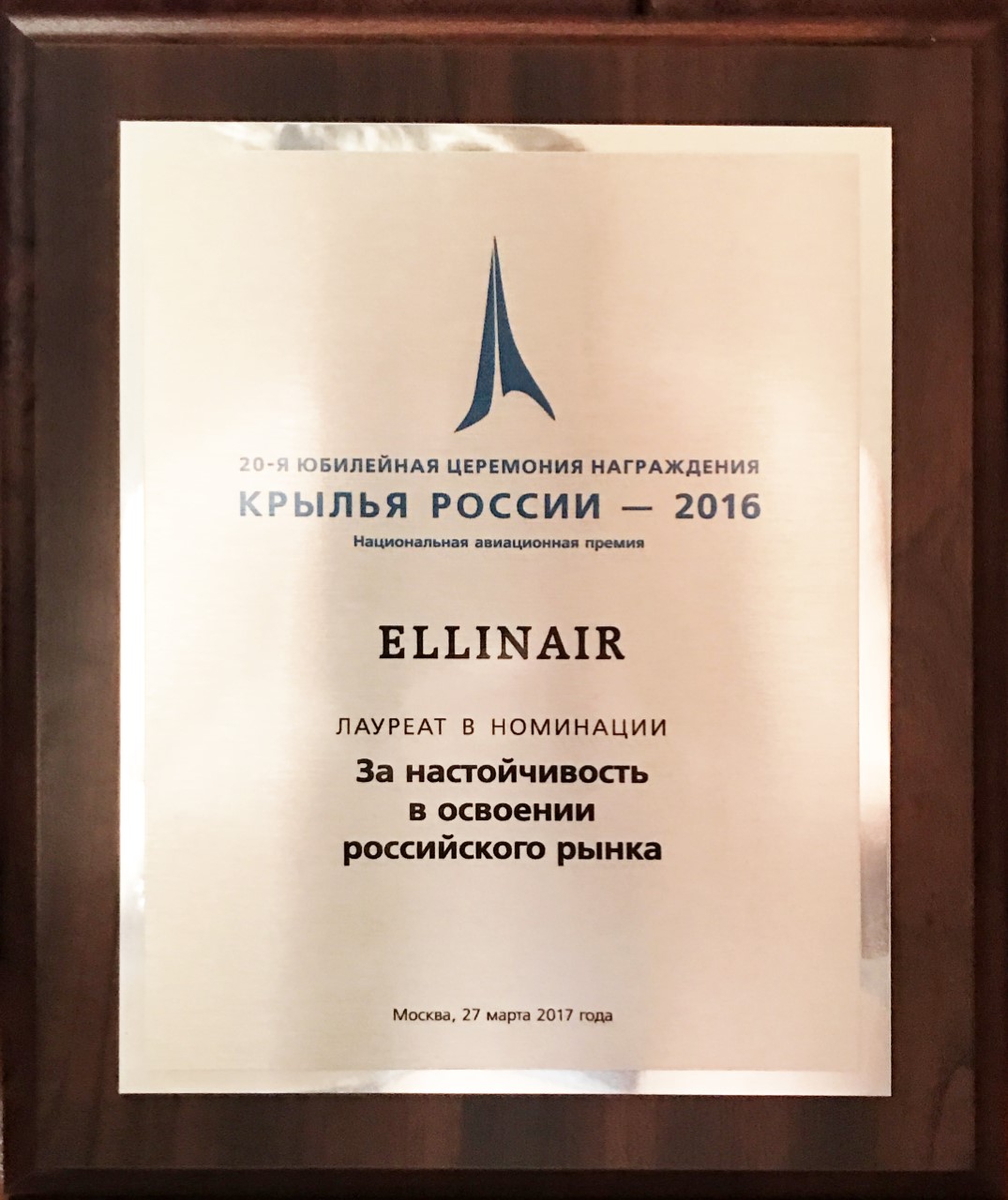 On March 27, "Wings of Russia", the most prestigious national aviation awards of Russia, took place in Moscow, determining and awarding the best air transport companies of 2016. 
38 Russian airlines, 54 foreign companies and 7 industry companies were nominated in 15 categories.  Ellinair won in the jubilee nomination "For the persistence in market development"! 
We would like to congratulate our colleagues on the well-deserved award! The "Wings of Russia" award symbolizes unconditional success and excellence of the winning airline and objectively reflects the highest level of professionalism of the nominee, as well as the recognition of Russia's aviation community. 

The Award: 
The national aviation award "Wings of Russia", named after Evgeniy Chibiryov, was established in 1997 by the Association of Air Transport Operators of the Russian Federation, "Air Transport review" industry publication and Infomost consulting company. The mission of the Awards is promoting the development of the professional civil aviation community in Russia, increasing the prestige of the industry and attracting public attention to the achievements of airlines, playing an outstanding role in the development of Russia's air transportation market.