Tuesday , 17 January 2017

Friday the 13th, big IceParty of the Mouzenidis Group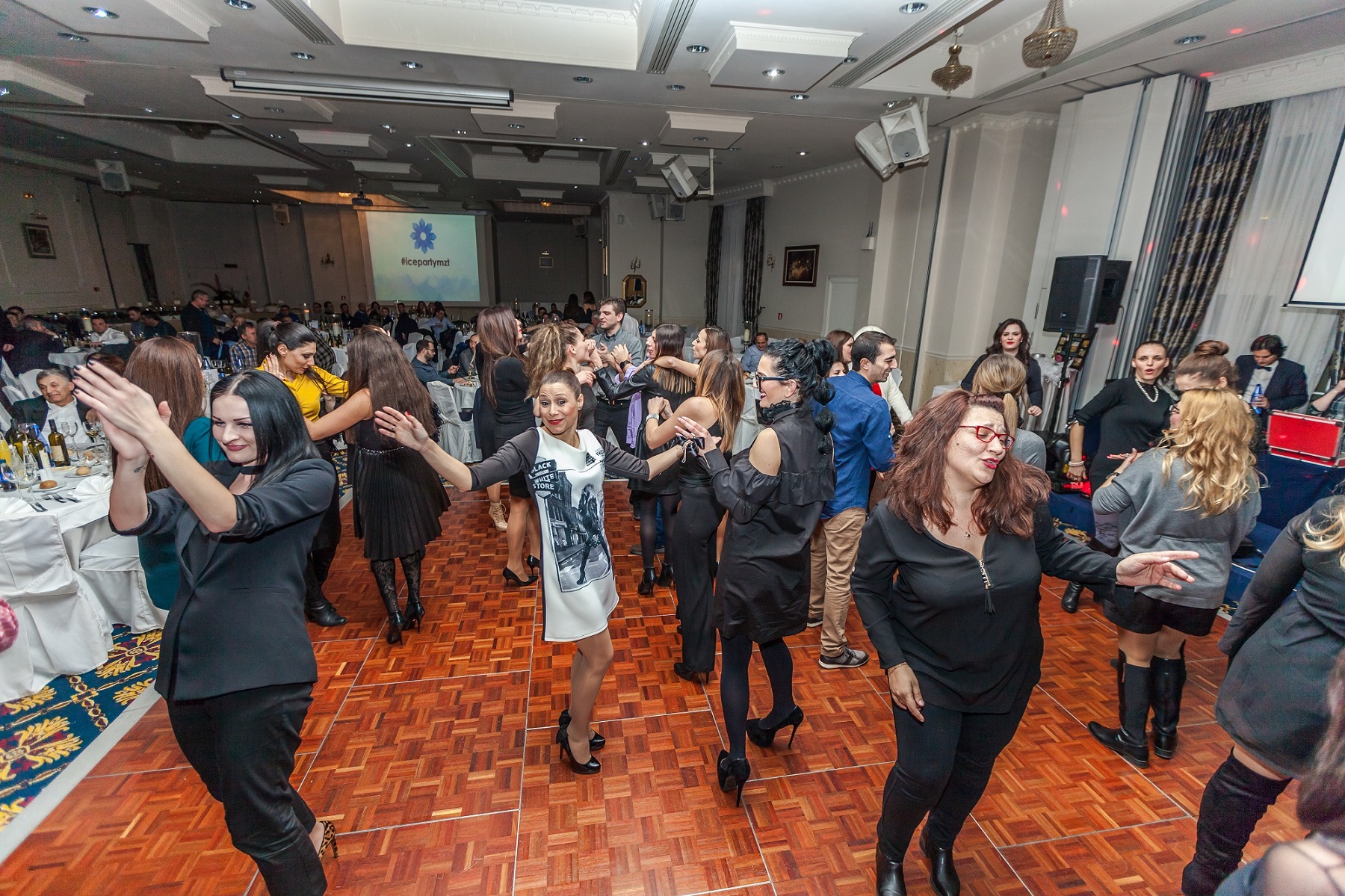 PRESS RELEASE
Friday the 13th, big IceParty of the Mouzenidis Group
Thessaloniki, January 17, 2017
Under the motto "Brave survivors unite in a large IceParty of the Mouzenidis Group ", was held on Friday, January 13 the party for the employees  of theMouzenidis Group and cutting the New Year cake vasilopita.
"Brave" employees of the Mouzenidis Group, having experienced extreme weather conditions and low temperatures, have warmed with their mood and dance the hall of the hotel Grand Hotel Palace Thessaloniki, which hosted the most ... iced party of the year!
The dress code was rigorous: fur, coats, gloves, scarves, hats and boots, in accordance with the requirements of the polar weather conditions in Thessaloniki!
Competition for the best «IceParty» photo raised the temperature in the room with colleagues to pose individually and collectively by department, following the concept of competition and posting on Facebook with the hashtag #icepartymzt their creative shots!
The most "active" our colleagues, who have excited us with their enthusiasm to the rhythm of the music group "Virtuosos" and DJ Diogenis Margiolas, were crowned as the IceKing and IceQueen of the evening!
At the party, of course, was present the President of the holding company, Mr. Boris Mouzenidis, who cut a Christmas vasilopita for each department. The happy company that won the coin for 2017, became the Ellinair, airline of the Mouzenidis Group.
A colleague who was particularly lucky won the coin at the individual level and a two-day trip for 2 people in Athens on the Ellinair's wings and stay in hotel Club Bomo Palace Hotel 4 *
@gallery2325gallery@