Wednesday , 28 December 2016

The Ellinair airline transports to Greece for the first time the hallowed remains of the Saint Helena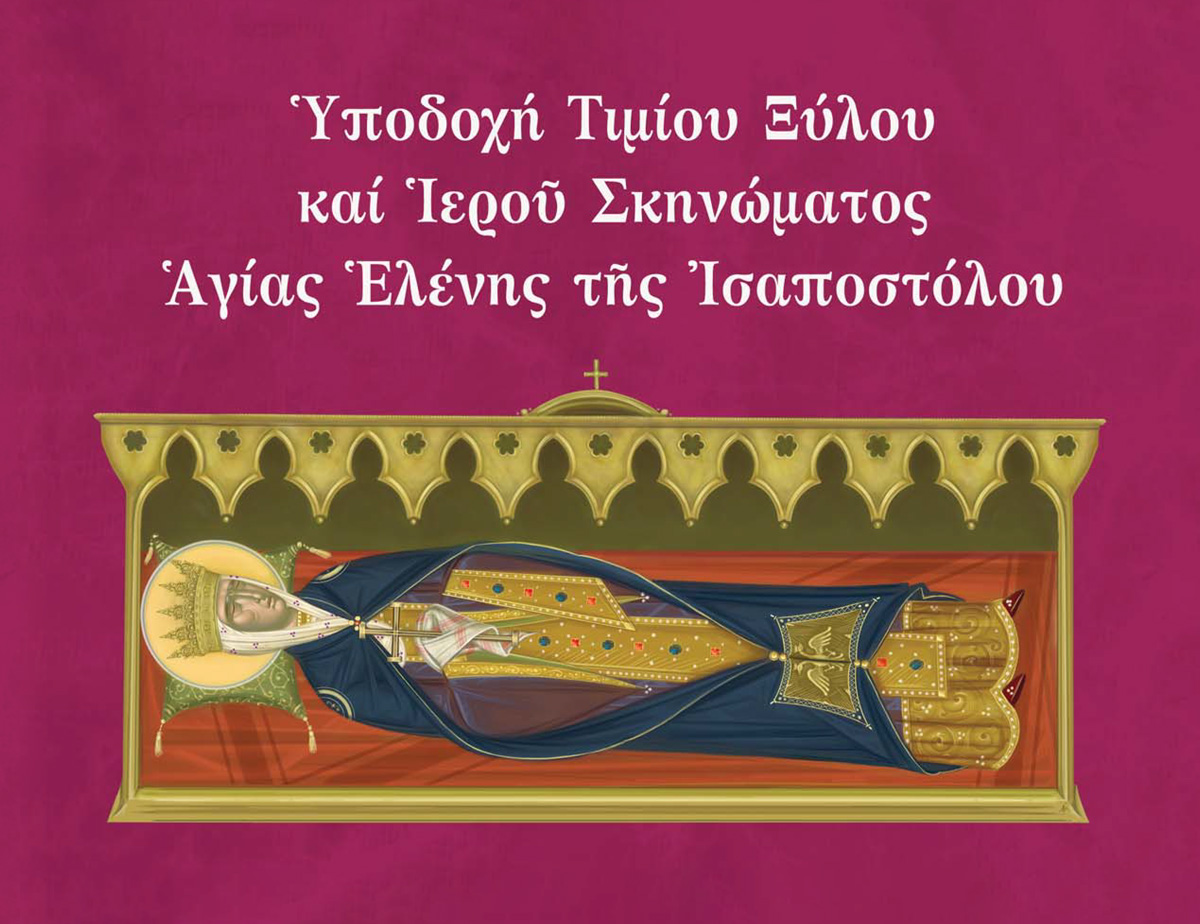 PRESS RELEASE
 In Greece for the first time the remains of Saint Helena by the Ellinair's airplane. The historical moment for all the Christianity - transportation of the remains of St. Helena and part of the True Cross to Greece, for the first time outside of Italy since the days of the Crusades.
The highest honor and the blessing for the Ellinair, airline of the Mouzenidis Group, is its participation in this historic event, transportation of the hallowed remains and part of the True Cross with the Holy Relics by the Ellinair's special flight from Venice, where they are stored, to Athens.
This initiative belongs to the Apostolic Diaconia of the Greek Orthodox Church, which has provided the approval of the Roman Catholic Diocese of Venice and the Vatican consent. The offer to the airline to take part in this honorable mission was immediately accepted by the President of the holding company, Mr. Boris Mouzenidis. Thus, in May 2017, the Ellinair's Airbus will provide transportation of the remains of Saint Helena and the True Tree in Athens.
The spiritual legacy bequeathed to the world by the Christians' patrons Saint Helena and her son Emperor Constantine the Great, and the role of these two brilliant personalities in the formation of the European history itself are very important, as are associated with:
- The final cessation of the persecution of Christians under the Edict of Milan 313 AD
- Finding of the True Cross in the Holy Land
- The transfer of the empire's capital from Rome to Constantinople
- Convening of the Ecumenical Council in the city of Nicaea in 325 AD, which condemned Arianism.
That is why the Church has proclaimed them «the Holy and Equal to the Apostles».
The official reception will be held on May 14 at the City Hall of the Municipality of Egaleo by the His Beatitude Archbishop of Athens and All Greece Ieronymos II. The holy remains of St. Helena and the True Cross will be exposed for general worship at the Temple of St. Varvara (municipality of Agia Varvara, Attica region) from May 14 to June 15, 2017.
Over the next months, the Mouzenidis Group and the airline Ellinair will provide more information and details of this unique event, to which we all will be able to partake for the first time in 1.700 years.