Monday , 12 December 2016

The second Grecka Panorama in Poland has successfully completed.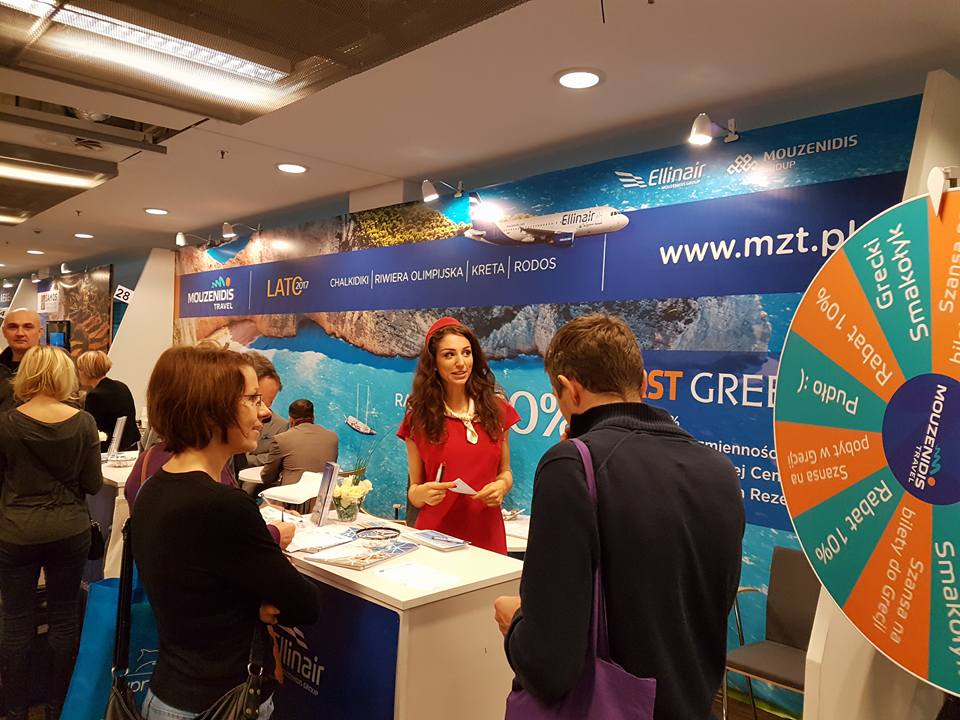 The scents and flavors of Greece were dominated at the second exhibition Grecka Panorama and Greek Food Show, held at the National Stadium Warsaw PGE Narodowy 3-4 December.
More than 7,000 people, professionals in the field of tourism and ordinary citizens, visited the stands of 120 Greek participants to learn about the directions, services and special products of the Greek gastronomy.
The Mouzenidis Group and airline Ellinair actively participated with their own stand at the exhibition, but also as sponsors of Grecka Panorama. Grekomania, travel portal of the holding company, was a media sponsor of the exhibition.
Competitions, surprises and gifts attracted thousands of visitors to the stand of the companies Mouzenidis Travel and Ellinair, the Mouzenidis Group airline, with great interest of the public to the activities and projects of the holding company in the Polish market.
Mr. Boris Mouzenidis, holding company's president, visited the exhibition, where he held important meetings with tour operators from Poland and Greece, and gave interviews to the local media and the electronic media.
According to the company executives, the interest of the Poles to Greece is significant, and the Polish market will grow in the range of 10-15% in 2017.
@gallery2295gallery@