Friday , 02 December 2016

Ellinair in the Aristotle University of Thessaloniki!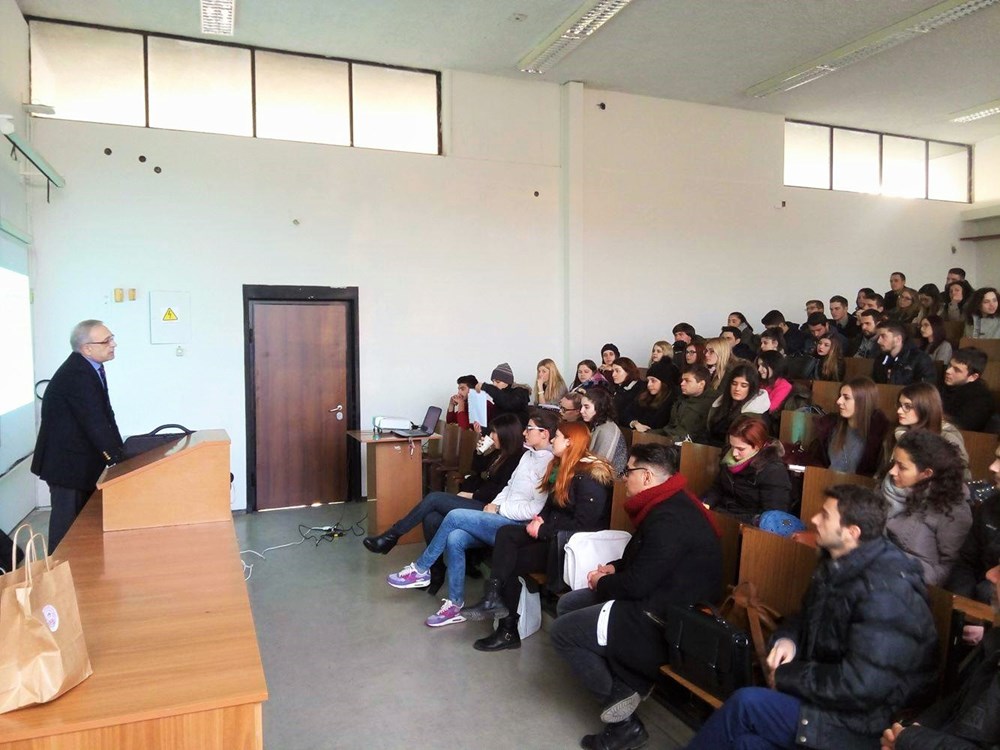 The graduates of the faculty of economics had the opportunity to learn first-hand about Ellinair, its strategic plan and the general operation of the aviation industry in the event of the abovementioned faculty in the Aristotle University of Thessaloniki.
The executives of the Ellinair, responding to the invitation of the faculty and the professor of the lesson Strategic Management Ms. Niki Glaveli, have presented to the students activities the activities of the Ellinair and Mouzenidis Group.
The speakers at the event were Mr. Stavros Daliakas, Ellinair's commercial director, Dr. G. Panagiotidou, senior Business Analyst and Mr. Ioannis Maroulas 
The rapporteurs have developed in front of the student audience of the Aristotle University the historical evolution of the airlines, but also the way the aviation market operates, the management of the corporate performance in Greece and around the world.
The interest of budding economists was particularly high and undiminished. The felicitous questions to the speakers came next, making the discussion more efficient.
It is worth noting that the Ellinair contributes massively to the education field, having made numerous similar events to date, rendering support to the teachers and students in their work.
Yesterday, for the first time, the company made an important appearance in Greek public university, travelling the students to a magical and rapidly growing sector in Greece – civil aviation.