Thursday , 01 December 2016

3rd International Exhibition Greek Tourism Expo 2016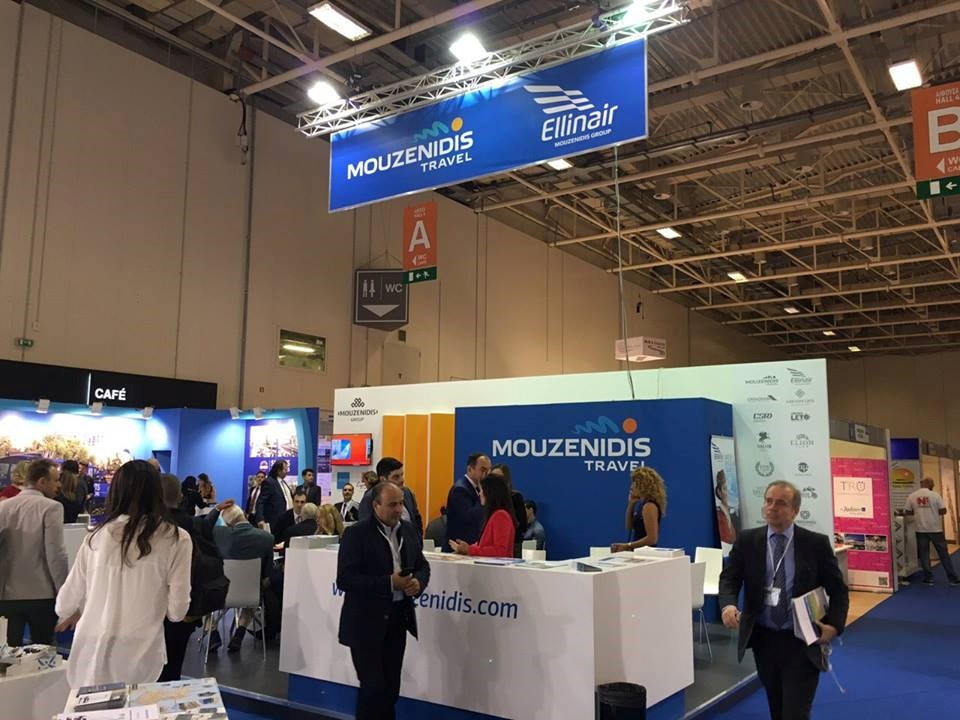 Another participation of the Mouzenidis Group and Ellinair in tourism exhibition has fulfilled with success!
3rd International Exhibition Greek Tourism Expo 2016 has completed on Sunday, November 27 at the Metropolitan Expo Athens and Mouzenidis Group with Ellinair airline participated in it with their own stand. The companies' executives held a series of planned B2B meetings with Greek and foreign businessmen in the tourism sector, the results of which, according to company executives, provided a positive foundation for the next season.
In the frames of the exhibition Greek Tourism Expo, Mouzenidis Group organized on Friday, November 25, the event for travel agencies of Athens, in Bomo Club Palace Hotel in Glyfada. In the event there was the presentation of the activities of Mouzenidis Group, of Ellinair airline, as well as the tourist festive program of Mouzenidis Travel for the period of Christmas / New Year / Epiphany.