Wednesday , 30 November 2016

Presentation of Georgia in Thessaloniki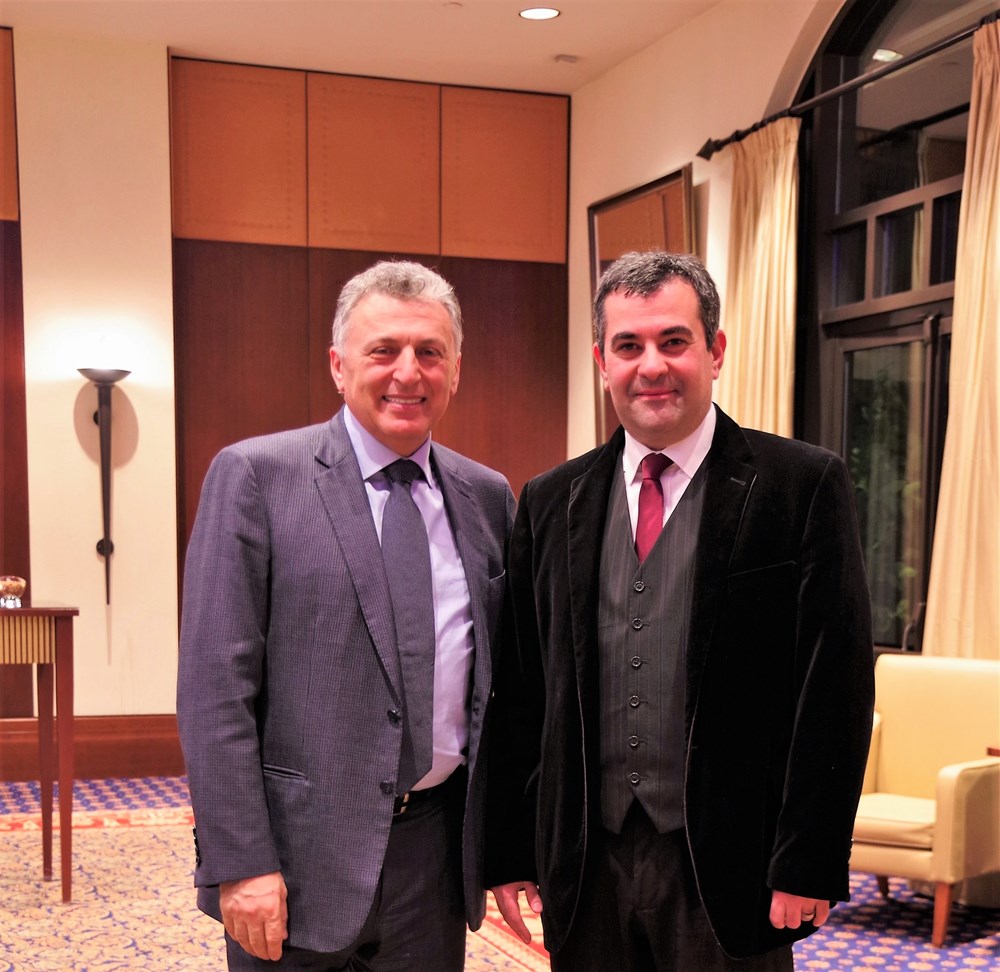 Presentation of business and investment opportunities of Georgia, as well as the presentation of the country as a tourist destination, was held on Monday, November 28, at the Hyatt Regency Hotel in Thessaloniki.
The event was organized by the Embassy of Georgia in Athens, Georgian consulate in Thessaloniki and holding company Mouzenidis Group with invited entrepreneurs and members of the consular institutions of the city.
The evening began with a welcome speech of Ambassador of Georgia in Athens, Mr. Joseph Nanobashvili and Director of the Department of International Economic Relations of the Ministry of Foreign Affairs of Georgia A. Khvtisiashvili.
Subsequently, Mr. Nanobashvili awarded Mr Boris Mouzenidis, President of the Mouzenidis Group, for the contribution to the promotion of Georgia as a tourist destination. At the event a video of Georgia was presented, created by the company, that reflects the natural beauty and rich Georgian culture.
Furthermore, the Ambassador of Georgia analyzed the economic and investment profile of the country, favorable business environment for Greek investors and invited the guests to contact the Embassy in Athens and the consulate in Thessaloniki for more information, calling also to visit Georgia.
Participants also had the opportunity to try Georgian cuisine with famous wines and an enjoyable evening ended with a live demonstration of the Georgian music and traditional Georgian dances.
The journalists of the Georgian channel TV Pirveli traveled to Greece for the TV coverage of events in the Georgian mass media. As part of their visit, they will carry out the shooting of Thessaloniki, Pieria and Kalambaka in order to introduce Greece to the television audience in Georgia.