Wednesday , 03 August 2016

The Company Mouzenidis Travel is ready for Guinness World Records in the Red Square!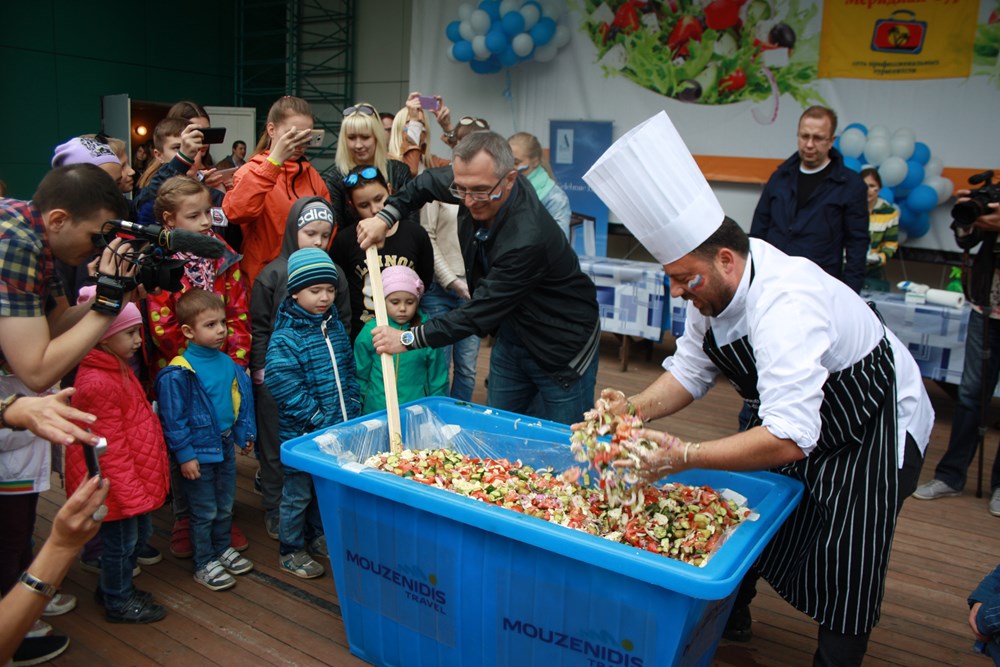 The Mouzenidis Travel, part of the holding Mouzenidis Group, took the initiative to organize and carry out an unique event aiming, as always, the promotion of Greece abroad.
On September 4, more than 1,200 volunteers will cook the largest Greek salad in history, weighing 20 tons in the Red Square in Moscow, claiming a place in the Guinness World Records!
All the procedure will take approximately 2 hours and at the site will be a representative of Guinness World Records to confirm the world record.
The event takes place on the last day of the 9th International Festival of Military Music "Spasskaya Tower", where military bands participate from many countries between them and Greece and is one of the most important events in the context of the celebrations of the "Moscow's Day", which is celebrated during this period each year.
The program, in addition to the Guinness record attempt, includes entertainment events, musical performances by famous artists, competitions etc.
The Company Mouzenidis Travel is ready to put Greece and Greek dishes in the Guinness World Records!