Saturday , 04 June 2016

Opening of the new Ellinair CIP Lounge at Heraklion International Airport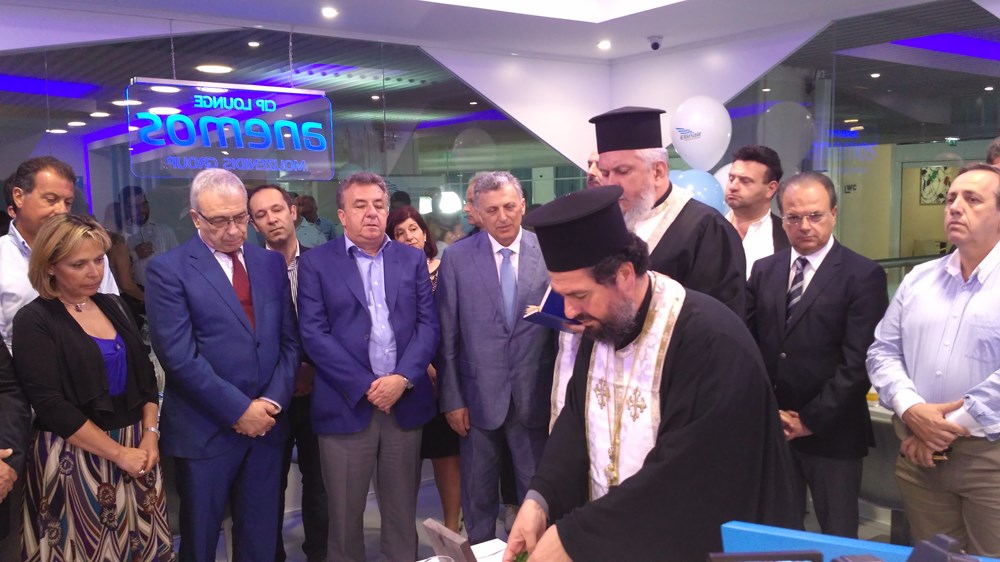 PRESS RELEASE
Considering Heraklion a strategically important destination, Ellinair enhances the dynamics of the Cretan tourism product by conducting direct flights from N. Kazantzakis International Airport of Heraklion to Athens, Thessaloniki and Santorini, as well as to 10 foreign cities including Moscow, St. Petersburg, Belgrade, Berlin, Munich, Bucharest, Warsaw, Katowice, Kiev and Lviv.

The Mouzenidis Group airline company upgraded the level of services provided in Heraklion, with the construction of the new CIP Lounge, which officially began operating on Friday, 3 June. Located on the first floor of the airport, the new CIP Lounge, covering a total area of 120 square meters, features capacity of up to 60 people, modern design, high functionality and comfort for a really unique travel experience.
The amenities of the new Ellinair CIP Lounge include the reception desk, flight information, work area with free internet access, satellite TV, Greek and foreign newspapers and magazines, cold meals, snacks and sandwiches, as well as soft drinks, juices and a selection of wines and spirits. In addition to the possibility to relax in the pleasant atmosphere of the Lounge, passengers will be able to choose among a range of additional services, such as the Fast Track, which includes assistance at check-in and transfer within the airport premises on a special bus.
The opening ceremony was honored by the presence of Mr. Stavros Arnaoutakis, Head of the Region of Crete, Mr. Harris Mamoulakis, Deputy Mayor of Heraklion, Mr. George Marinakis, Mayor of Rethymno, Mr. George Pliakas, Airport Manager, Mr. Manolis Tsakalakis, President of Rethymno Hoteliers Association, as well as the representatives of the local authorities and the tourism industry.
The presence of Mr. Boris Mouzenidis, President of Mouzenidis Group at the opening event of the new Ellinair CIP Lounge at Heraklion International Airport underlines the importance of Crete and the priority of Heraklion in the strategic planning of the holding company. The ceremony was also attended by Mr. Stavros Daliakas, Commercial Director of Ellinair, Mr. Pantelis Pozidis, Director of Mouzenidis Travel Crete as well as other representatives of the company's management. Mr. Daliakas said: "The aim of Ellinair is to expand its flight program, with Heraklion being a key destination." Mr. Pozidis added: "The tour operator Mouzenidis Travel systematically works on promoting Crete as an exceptional and complex tourist destination, with our main objective - the increase of tourism flow from all foreign countries where we operate. Our positive results encourage us to continue our efforts."