Wednesday , 25 May 2016

Ellinair supports the National Theatre of Northern Greece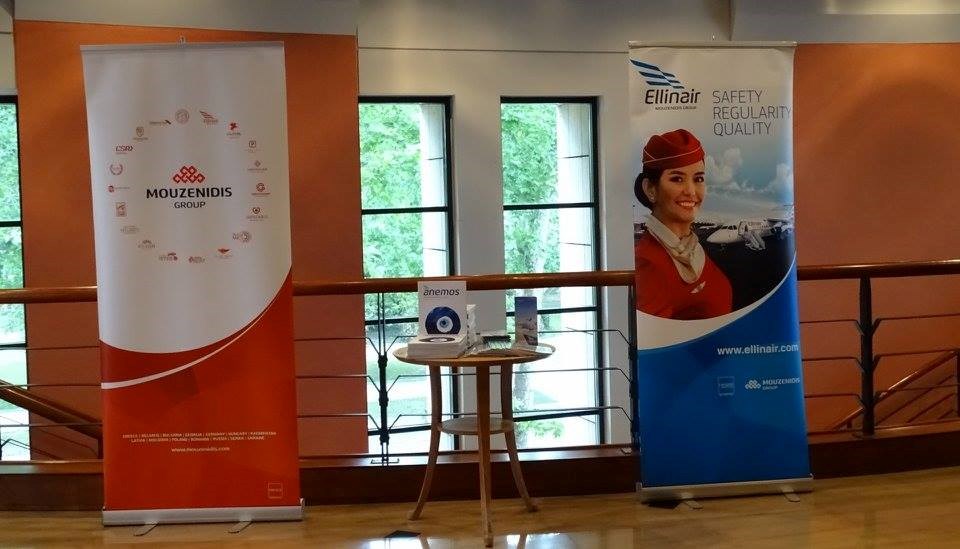 The airline company Ellinair of Mouzenidis Group starts a new partnership with the National Theatre of Northern Greece. As announced at the press conference, held on Wednesday, 18 May at the Royal Theatre of Thessaloniki for the presentation of the summer artistic program of the National Theatre of Northern Greece, the airline company Ellinair of Mouzenidis Group will be the sponsor of the NTNG air transportation. Moreover, Mouzenidis Group taking advantage of subtitling performances in Russian and English languages, will assist in distribution of tickets and promote the performances to tourists, coming to Greece with the Group.
Meanwhile, Grekomania, the trilingual web portal of Mouzenidis Group, which promotes Greece as a tourist destination, will offer discount ticket prices for NTNG performances through the apps and Grekomania card.
As the Commercial Director of Ellinair Mr. Stavros Daliakas said in his speech at the press conference, the company's goal is to enhance the cultural activity, especially in these difficult times. "We begin here the cooperation and hope that in the future other opportunities will be given to us, added Mr. Daliakas, expressing the intention of Mouzenidis Group to continue its sponsorship in the cultural field. Mr. Daliakas, even invited the President and Artistic Director of NTNG to exploit the fact of Ellinair extension in Cyprus, where the company flies five times a week, carrying the NTNG potential to Cyprus and Cypriot troupes to Greece respectively.
Then Mr. Daliakas referred to the history and activity of Mouzenidis Group and Ellinair in particular, main task of which is to transfer the Group's customers, whose number exceeds 400 000 annually.
On the part of NTNG the Artistic Director Mr. Yannis Anastasakis expressed his gratitude for the help and support by Ellinair and Mouzenidis Group in general and assured that the NTNG will be glad to cooperate with Mouzenidis Group in the future, having the aim to remain open for both enterprises and the public.