Monday , 27 October 2014

New "Ellinair" office operates at "Borispol" airport at Kiev !

We are glad to remind you that a new office of the Greek airline company "Ellinair" operates at the international airport "Borispol" in service of "Mouzenidis Group" customers. The office is located in Terminal D (departure lounge), from which the airline company carries out its flights.

Ellinair office in "Borispol" Airport constitutes a further step towards a better customer service and  contributes in standards upgrading the Greek Company "Mouzenidis Group". It leads also to a new level of passenger transportation by "Ellinair" from Ukraine to Greece with a significant expansion of the route network.

Except for air ticket sales, customers of tour operator "Mouzenidis Travel" can also receive their pre-paid tickets and all necessary travel documents. They can also receive all necessary trip information and promptly resolve any matters arising before the flight.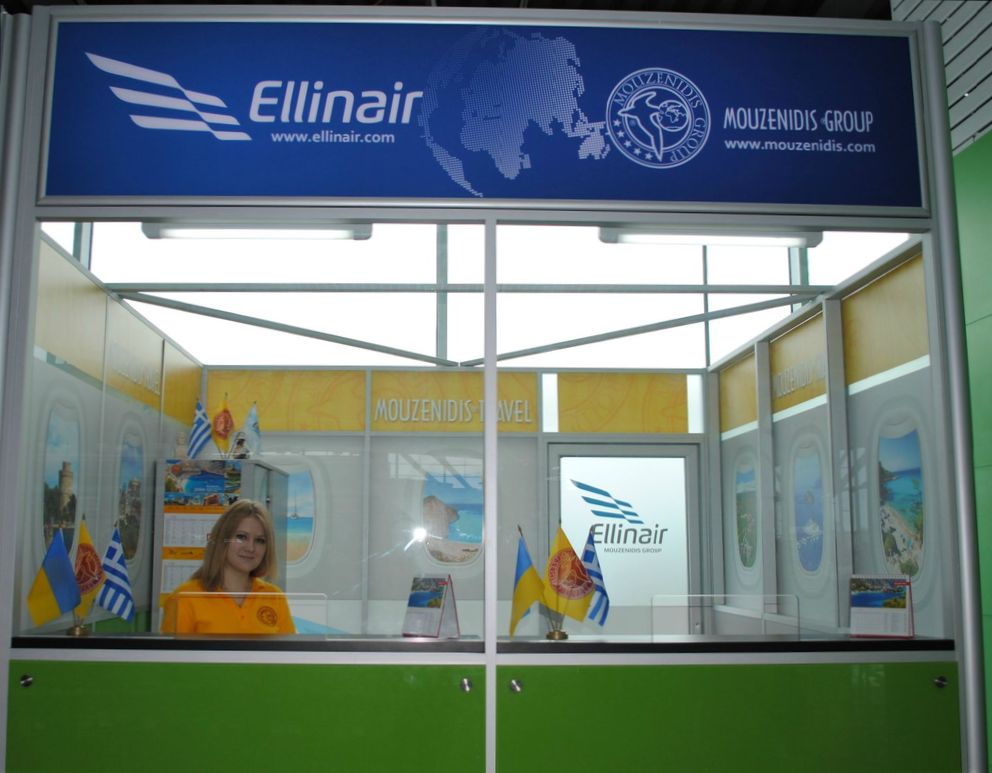 Office Operation hours:
Monday - Thursday & Sunday from 10.00 to 19.00,
Friday and Saturday - closed.
Phone: +380 (44) 224-99-99
E-mail: avia@mzt.ua