Wednesday , 28 May 2014

New Ellinair office at the airport of Corfu !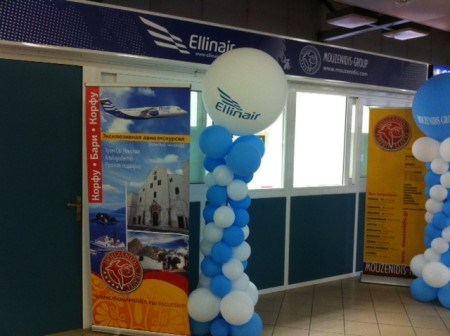 We are glad to inform you that Ellinair has opened a new office at the International Airport of Corfu "Ioannis Kapodistrias".
Starting from 24th of May, Ellinair operates regularly scheduled flights from Corfu to various cities of Russia, Ukraine, to Riga (Latvia) and to Bari (Italy) !