Thursday , 09 July 2015

Ellinair participated in the unique fashion show DME RUNWAY !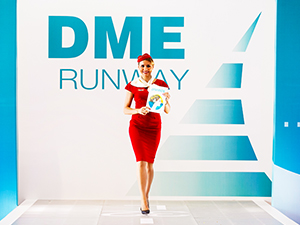 On July 9, 2015 the unique fashion show DME RUNWAY took place in the passenger terminal of Domodedovo Airport. 
This fashion show, dedicated to the upcoming International Flight Attendant Day, was attended by partner airlines of Domodedovo Airport, including the airline Ellinair, which is part of the holding company Mouzenidis Group.
For the first time in the history of European fashion and Russian civil aviation stewardesses and flight attendants walked the runway, demonstrating high style, unearthly grace and beautiful uniforms of the world's most romantic profession.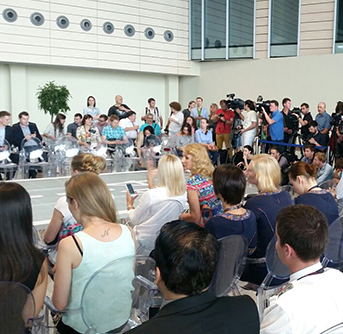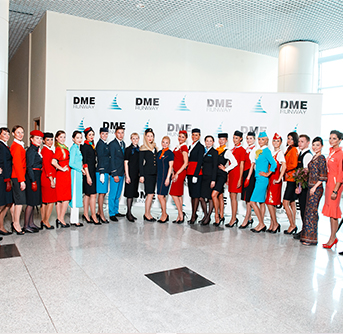 That day the guests of the fashion show, representatives of airlines, media and blogosphere had the unique opportunity to take an unforgettable journey into the world of elegant shapes, perfect silhouettes and latest fashion designs in civil aviation clothing.
In this journey they were accompanied by real flight attendants, who did not provide comfort and safety on board an aircraft this time, but turned into models representing their airlines. They coped admirably with their task!
The performance of our airline's "heavenly angel" was well-received by the audience.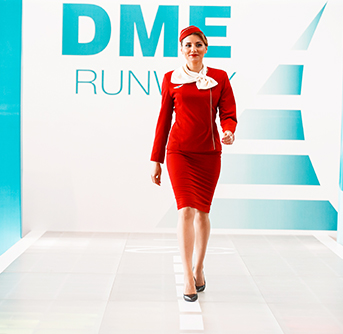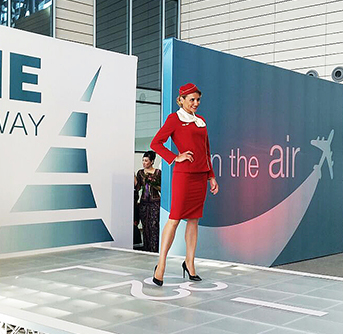 The stewardess of Ellinair "floated" elegantly, gracefully and confidently before the admiring eyes of the public showcasing all business and aesthetic benefits of her suit.
The guests appreciated the noble image of our pomegranate color uniform, its classic grace, business rigor, practicality, elegant proportions and feminine silhouette.
The Ellinair flight attendant uniform presented at the fashion show was designed in 2013 according to the world's leading trends in the design of business suit. Every detail of our flight attendant uniform embodies and expresses the unified corporate identity, symbolizing the image of a successful, prosperous and reliable company.