Friday , 13 December 2013

Press Release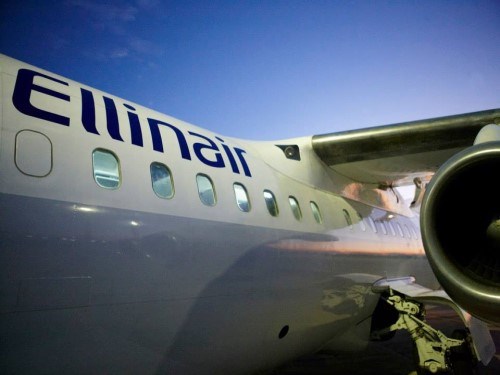 PRESS RELEASE
Thessaloniki, 13/12/2013

The first air flights of ELLINAIR start in 2014.
The first privately owned ELLINAIR aircraft Air Company - type RJ 85 with capacity 96 seats – belonging to the MOUZENIDIS GROUP landed yesterday at Thessaloniki Airport, marking a new era in transportation of travelers, initially, mainly from the countries of the former Soviet Union.
At the beginning of the new year after the completion of all the licensing procedures, necessary for flights and commercial exploitation of the aircraft, there will be launched  the first flights, which will be gradually thickened in order to serve the thousands of visitors who come to Greece from the regions where the Tourist Agency MOUZENIDIS develops its activity.
Simultaneously, the processes of purchasing / leasing of other aircrafts are being evolved, so that within 2014 they could start operating in order to create a stable air communication between Greece and Russia, Ukraine, Belarus and other countries of the region.
According to the estimates of the MOUZENIDIS GROUP more than 500,000 tourists will visit Greece in 2015 via the Mouzenidis Tour Agency. For the provision of the population quality services there was decided to create a new air company, which is to help to boost arrivals in Greece and facilitate tourism in general.